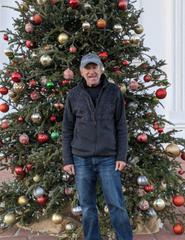 OCEANSIDE–The Oceanside Police Department seeks the public's help in locating a missing "at-risk" person, Edgar Cruz.
He is a Hispanic male, 73 years-old, five feet, nine inches tall, weighing 160 pounds. He was last seen wearing a blue baseball cap, a dark jacket and dark jeans.  
Cruz is diagnosed with Alzheimers and was last seen Saturday at 4 p.m. at 3229 Mission Avenue. 
If you have information that can assist in helping safely locate Edgar Cruz, please call 911 or contact the police.
Comments
comments