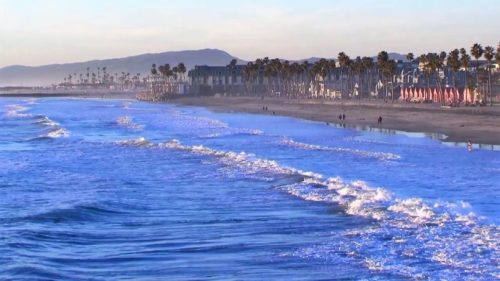 OCEANSIDE–A nine-foot shark was spotted in the ocean near the Oceanside Pier Sunday, according to the Oceanside Fire Department Lifeguard Division.
Lifeguards said the shark was seen shortly before 11 a.m. They issued a warning to beachgoers of the shark, and posted signs on the beach of the sighting.
It's rare to see sharks roaming the city's coastline, but they mostly travel through the area, Lifeguards said. 
"When seen, these animals are typically just passing through our waters," Oceanside Fire Department Lifeguard spokesman Sgt. Gregory Trebbe said.
The signs will be posted until further notice.
Comments
comments