ADL San Diego selects new regional director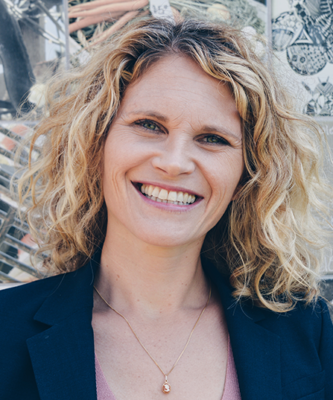 By SDCN Staff
San Diego, CA–The Anti-Defamation League has selected Fabienne Perlov as regional director of the San Diego office. 
"Fabienne's storied career in diplomacy, humanitarian affairs, and civic rights will be a unique asset to the San Diego office of the world's oldest anti-hate organization," the organization stated in a release.
Prior to joining ADL, Perlov served as Project Director at the Center for Commerce and Diplomacy at UC San Diego's School of Global Policy and Strategy. She is experienced in the nonprofit space having served as executive director of the San Diego Diplomacy Council from 2015-2021, which promotes global understanding and collaboration through professional, educational, and cultural exchanges. During her tenure, she doubled the impact and revenue of the organization through leadership development, community partnerships, and innovative programs. She also served as vice-chair of the City of San Diego International Affairs Board, advising the San Diego mayor on international issues and promoting the city's cultural diversity, according to the organization.
"Fabienne is an international diplomat with phenomenal social skills and cross-cultural acumen that can help take ADL San Diego to the next level," says Bruce Abrams, former chair of the City of San Diego International Affairs Board, former Chairman of the City of San Diego's Human Relations Commission and former ADL San Diego board member.
As a French native, Fabienne worked for more than a decade at the United Nations and the French Office for the Protection of Refugees and Stateless Persons. There, she provided protection and assistance to thousands of refugees and asylum seekers and trained the Israeli Ministry of Interior on all aspects of refugee status determination.
"I am honored to join ADL's fight in combating hate, extremism, and bigotry at a very important time in history," Perlov says. "The recent alarming rise of antisemitism and bigotry of all kinds is a threat to the safety and civility of our neighborhoods. I look forward to doubling down on building relationships and joining forces with other communities, elected officials, and businesses to combat hate and advocate for justice, equity and inclusion." 
Perlov's experience in creating innovative programs and partnerships and helping individuals and organizations to realize their full potential will be an asset to the diverse region of San Diego county.
ADL is a leading anti-hate organization. Founded in 1913 in response to an escalating climate of antisemitism and bigotry, its timeless mission is to protect the Jewish people and to secure justice and fair treatment for all. Today, the organization continues to fight all forms of hate with the same vigor and passion. ADL is the first call when acts of antisemitism occur. A global leader in exposing extremism, delivering anti-bias education, and fighting hate online, ADL's ultimate goal is a world in which no group or individual suffers from bias, discrimination, or hate. 
Comments
comments