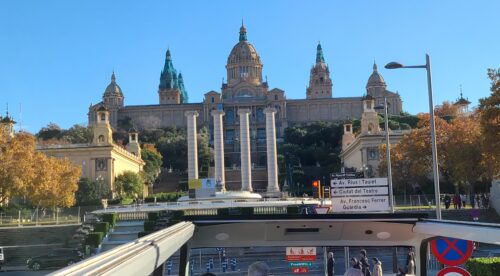 By Danny R. Johnson – Travel and Entertainment News Editor
The San Diego County News staff ventured to Catalan, La Tardor (Barcelona, Spain), earlier in December, which is the best time of year to get to know this fascinating international city. 
The heat and humidity mean summer here is diminished, but there is still plenty of warm-enough weather and sun to go around. Locals and their kids are back at work and school, so the parks, beaches, and terraces are less crowded than in August and early September, at least during the week.
Catalonia is an autonomous community of Spain, designated as a nationality by its Statute of Autonomy. Catalonia is administratively divided into four provinces: Barcelona, Girona, Lleida, and Tarragona. The capital and largest city, Barcelona, is the second-most populated municipality in Spain and the fifth-most populous urban area in the European Union. 
Barcelona is a beautiful place to visit year-round. When to go depends on the experiences you want to have. Want to soak up the sun on area beaches? May through August is your best bet. Are you interested in massive open-air music festivals? The unique architecture is ever present, but foodies may be more interested in visiting during spring or fall when there is an even more incredible bounty of seasonal ingredients. And do not be afraid to stay in the Winter, when the weather is still pleasant and the crowds have died down.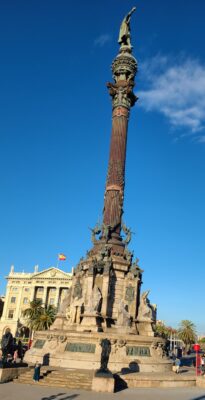 Marriott's W Hotel Barcelona is the place to stay
Our seven days stay was at Luxury Beachfront Hotel | W Barcelona (marriott.com), which is well-known for a reason. Well, a few reasons. Firstly, its exterior – tall and sail-shaped, towering over the Mediterranean Sea, with an unmissable 'W' planted right at the top. But aside from its iconic look, it's known for its fantastic food (Michelin-starred chef Carlos Abellán runs one of W's restaurants), spa, rooftop bar, and two enormous pools. You're also right on Barceloneta beach, and a stone's throw from strolling the charming streets of the Old City and admiring the El Born district and the Barri Gòtic – and grabbing a quiet cocktail and bite to eat. Hotel W is flashy, but if you want to splash out on your trip to Barcelona, this will do you nicely. Oh, and keep an eye out for excellent DJ sets at the Wet Deck Summer Series, right by the pool and with big names on the decks. 
How to get around Barcelona
Wherever you are located, chances are, you are less than a few flights away from Barcelona. Low-budget airlines offer direct flights between Barcelona and many large cities in Europe and the Middle East. If you are already on the continent, know that buses and trains run regular routes. There are direct flights from the Eastern seaboard of the United States, and from elsewhere, U.S. and European carriers offer two- to three-leg trips.
Barcelona is very walkable. If you are staying in the city center, most of the things you want to see will be within a 30- to 45-minute walk. Public transportation is the way to go when your feet get tired or you want a better time. A TMB 10 pass is a solid investment for most travelers, as it is multi-person and works on all public transport.
You cannot miss things to do in Barcelona
Spend a day away from it all in Puig de Castellar Park. Take an hour or so to follow in the footsteps of Columbus at Sant Jeroni de la Murtra Monastery, where the Catholic Monarchs received the explorer; then head to Turó del Pollo to hike up to the Iberian ruins at Puig Castellar. During the week, you are likely to have space to yourself, and the sweeping views of Barcelona are well worth the trip. This trip is a pain on public transport, so you are best off renting a car for the day. Experienced cyclists may want to rent a bike for part of the trip instead of parking and hiking the rest of the way.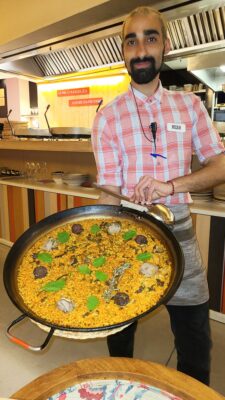 Food and drink to try in Barcelona
Barcelona is one of the best places in Spain to drink and eat. Beyond internationally renowned Spanish dishes such as paella and tortilla de patatas, you will find authentic Catalan cuisine and restaurants specializing in words from elsewhere on the Iberian Peninsula and worldwide. For serious spenders, there are close to 30 Michelin-starred restaurants in Barcelona, not to mention exciting, innovative restaurants run by famous chefs such as the Adrià brothers.
As you enter Barcelona's famous Mercat de Sant Josep de La Boqueria from La Rambla, one of the first stalls you encounter is Tocineria Marcos, purveyors of Iberico ham and a stunning array of other cured, cooked, and fresh meats. It is just one of the dazzling displays of delicacies in this, the most famous of Barcelona's 40 or so food markets. (Another favorite, slightly less touristed, is the beautifully remodeled Mercat de Santa Caterina, a short walk away.) La Boqueria dates to 1217; a pig market was conducted here starting in 1470, and the current metal roof was built in 1914. There is no better place to shop for a taste of Catalan culture.
One of the best things about Barcelona is its many delicious cafes, offering solid Spanish coffee and decadent, flaky pastries. I have found the best restaurants concentrated in the city's enchanting Gothic Quarter, or "Barri Gotic." As in many other European cities, you can linger over a cup of coffee, chocolate croissant, and the morning paper for as long as you would like without the risk of being bothered to give up your table. Enjoy a leisurely breakfast in Barcelona, followed by a stroll through the charming Gothic Quarter. You will find everything from entertaining street performers to fun little shops to the obvious highlight, beautiful Gothic architecture.
Culture in Barcelona
The Catalan capital is heaven for culture vultures. Art enthusiasts should hit the national art galleries in addition to Miró and Picasso museums. Archaeology buffs will find plenty of exhibits and ruins to explore, many of them Roman. And, stating the obvious, Gaudí's buildings are necessary for anyone who has not seen them before.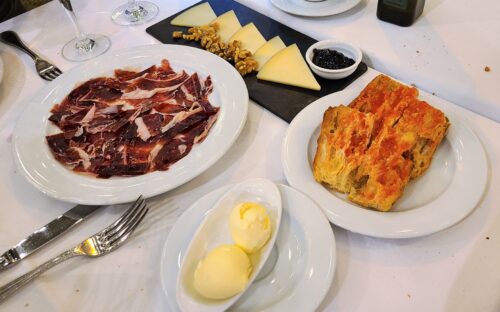 Locals love to celebrate. There is a holiday of some sort every month. In addition to yearly neighborhood festivals (one of the most famous is Gràcia), watch out for Saint's Day festivals, holiday festivals, and La Mercè, Barcelona's weekend-long party complete with parades, dancing giants, fire-breathing dragons, and free concerts.
Local travel tips for Barcelona
– Some shops are closed on Sunday and many on Saturday afternoon.
– The freshest produce is to be had at open markets and greengrocers, not supermarkets.
– Eat out in the middle of the day on a fixed-price menu. It is cheaper than whipping your credit card for à la carte evenings.
– Never stumble around acting drunk, even if you are, or lay down a valuable object in public; it is an easy way to get robbed.
– And one last word to the wise: For the city's biggest attractions, reservations—always.
Local Resources
Comments
comments