CA Surf Museum finishes in top two for USA Today 10Best Readers' Choice Award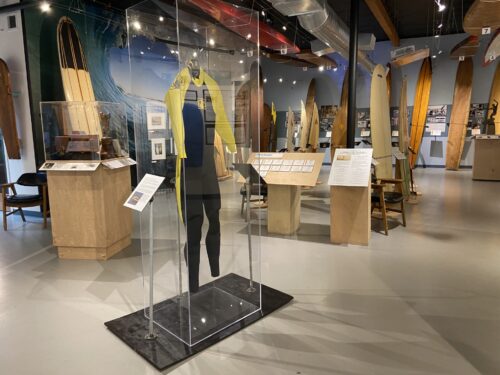 By Gina Yarbrough
Oceanside, CA–The California Surf Museum received second place with"10 Best Attraction for Sports Fans" for USA Today's 10 Best Readers' Choice Award. 
"When we received a nomination from a panel of expert judges seeking a consensus on the nation's 10 best attractions for sports fans, we were flattered to have made the cut," said California Surf Museum President Jim Kempton. "When we got the news that, following 28 days of national ballot-casting, we had finished in the top two, we were 'stoked' to say the least! 
 The top ten winners in the "Best Attraction for Sports Fan" category were:
Boise State's Blue Turf
California Surf Museum
Field of Dreams Movie Site
U.S. Olympic and Paralympic Museum
Kentucky Derby Museum
Babe Ruth Birthplace and Museum
USTA Billie Jean King National Tennis Center
International Tennis Hall of Fame
National Baseball Hall of Fame and Museum
National Soccer Hall of Fame
"People might not immediately think of surfing as a major sport, but nearly three million Americans are dedicated to it as a way of life that numbers an estimated 23 million participants worldwide. Add to this a fan base of people who don't surf but love and appreciate the spectacle, sport, tradition, history, and culture of surfing, then our showing begins to make perfect sense," Kempton said.
The California Surf Museum was founded in 1986 and has been in operation for over three decades serving thousands of annual visitors from around the world.
The museum houses a permanent collection that chronicles the history of surfboards and surfing, rare archives and offers revolving exhibits each year. 
Surfing enthusiasts have donated valuable treasures and artifacts to the museum — including significant surfboards, trophies, magazines, rare photographs, and other items— in order to share and preserve them.