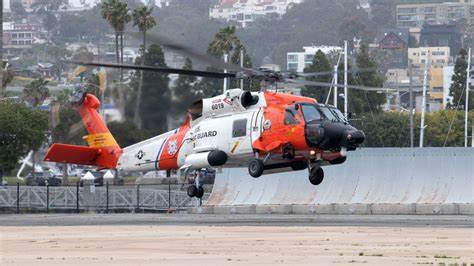 By Gina Yarbrough
San Diego, CA–The U.S. Coast Guard, and other rescue crews are searching for three people after receiving a report Wednesday morning of a downed aircraft approximately one-mile southwest of San Clemente Island.
The Coast Guard, U.S. Navy, and U.S. Customs and Border Protection, Watchstanders at the Joint Harbor Operations Center in San Diego, received the initial report at 7:53 a.m. of an aircraft emergency aboard a Phoenix Lear jet with three people on board.
The Fleet Area Control and Surveillance Facility on San Clemente Island reported that the aircraft didn't make it back to the runway.
A U.S. Navy Phoenix Lear jet was in the area and began immediately searching the debris field. A Customs and Border Protection Air and Marine Operations Multi-Role Enforcement Aircraft and USS San Diego diverted after hearing the emergency broadcast and began searching the area as well.
An MH-60 Jayhawk aircrew from Coast Guard Sector San Diego was launched and immediately vectored toward the debris field.
Search efforts are ongoing.
Comments
comments