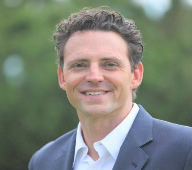 By Gina Yarbrough
San Diego, CA–San Diego County Supervisor Nathan Fletcher ended his run for State Senate after he revealed on Sunday his struggles with post-traumatic stress, trauma, and alcohol abuse, and his decision to seek help at a treatment center, the supervisor's office states. 
"For many years, I've been suffering from devastating post-traumatic stress associated with combat piled on top of intense childhood trauma that's been exacerbated by alcohol abuse. While I've shared some of these challenges publicly, they run much deeper than I've acknowledged," Fletcher stated in a tweet. 
Fletcher says he is thankful to receive full support from his family, friends, and his wife, Lorena Gonzalez Fletcher.
He will check into an extended inpatient treatment center this week.
While on medical leave from the County of San Diego, his office will continue to serve the constituents of the Fourth Supervisorial District. 
Comments
comments