Jimmy Kimmel returns to host the 96th Oscars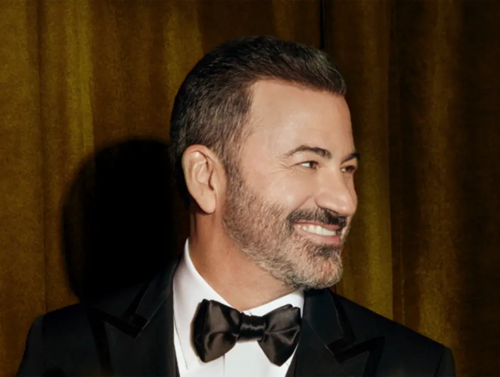 By Gina Yarbrough    
Los Angeles, CA–Late-night talk show host Jimmy Kimmel will return to host the 96th Oscars ceremony in Los Angeles in early March, 
The Emmy award-winning host will team with Emmy-nominated Molly McNearney who will serve as executive producer for the show, Academy of Motion Picture Arts and Sciences CEO Bill Kramer and Academy President Janet Yang announced.
McNearney serves as executive producer and co-head writer for "Jimmy Kimmel Live."  She also earned an Emmy nomination for her work on the 95th Oscars.
According to Academy officials, this will be Kimmel's fourth time hosting the Oscars telecast which will air live on ABC and broadcast outlets worldwide on March 10, 2024.
"We are thrilled about Jimmy returning to host and Molly returning as executive producer for the Oscars. They share our love of movies and our commitment to producing a dynamic and entertaining show for our global audience. We are deeply grateful to Jimmy, Molly, and their teams for their incredible creativity and partnership and for going on this ride with us again," said Kramer and Yang in the Academy's news release.
"Jimmy has cemented himself as one of the all-time great Oscars hosts with his perfect blend of humanity and humor, and Molly is one of the best live TV producers around. We are delighted to be working with them and their teams on the show," said Oscars executive producer and showrunner Raj Kapoor and executive producer Katy Mullan. 
Kimmel serves as host and executive producer of ABC's "Jimmy Kimmel Live" and is one of the longest-running talk show hosts in American television history. Last year, he hosted the 95th Oscars, which earned him an Emmy nomination. 
He previously hosted the 89th Oscars in 2017 and 90th in 2018. 
"I always dreamed of hosting the Oscars exactly four times," said Kimmel.
The 96th Oscars will be held on March 10, 2024, at the Dolby Theatre at Ovation Hollywood and will be televised live on ABC and in more than 200 territories worldwide.