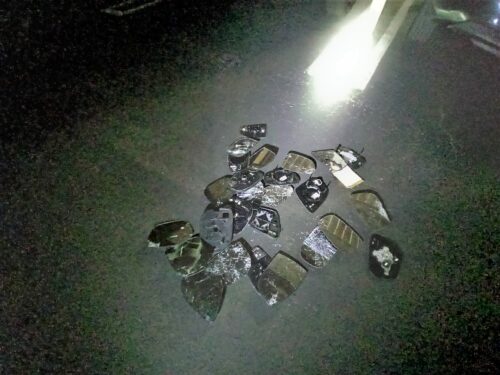 By SDCN Editor
San Diego, CA–San Diego police arrested a 23-year-old man on Tuesday suspected of multiple acts of vandalism across several communities. 
The suspect, identified as Gianluca Abitianeves, was reportedly caught in the act of prying outside mirrors from vehicles, thanks to alert witnesses. 
According to investigators, Abitianeves' arrest has led to the surfacing of nearly a dozen similar cases, possibly dating back to May 12. 
"Vandalism varied from single to multiple vehicles, all involving side mirrors being pried off. Our investigators are working diligently on these cases," San Diego Police Department said in a news release.
Investigators said the exact count of damaged vehicles is unknown. Estimates range from $30 to $50. The cost of repair per vehicle varies from a few hundred to nearly $3,000, depending on make and model. Authorities are assisting victims in their efforts to get their vehicles repaired. The communities affected are University City and La Jolla. 
If you're a victim, call (619) 531-2000 or file a report online at http://sandiego.gov/police. Anyone with info can also contact the Crime Stoppers tip line at (888) 580-8477 anonymously. 
Comments
comments