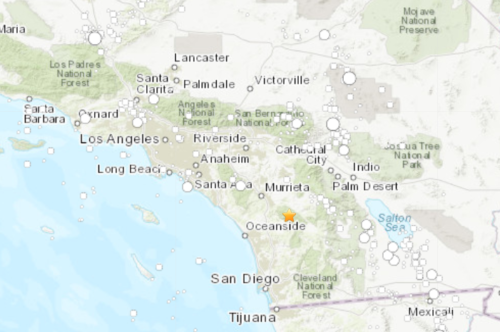 By Gina Yarbrough
San Diego, CA–A 4.2 magnitude earthquake near Palomar Mountain jolted San Diego County on Friday afternoon, the United States Geological Survey tweeted.
The quake was reported at around 6:16 p.m. about three miles northwest of Palomar Observatory, according to USGS San Diego.
People on Twitter said they felt the quick jolt throughout San Diego and parts of Orange County. They described the incident as a brief jolt followed by a swaying movement.
There were no reports of injuries or structure damage.
Comments
comments