Chuck D to receive NAMM Show Impact Music and Culture Award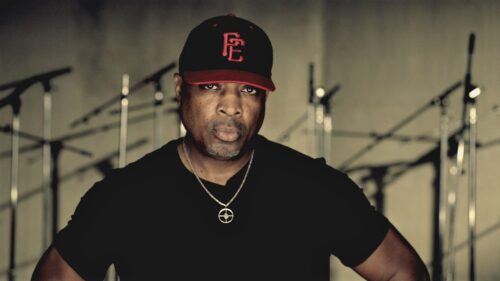 By SDCN Editor
Carlsbad, CA–Chuck D, the legendary leader and founder of rap group Public Enemy, social activist, Rock and Roll Hall of Fame inductee, and Grammy Lifetime Achievement award winner, will be honored with NAMM's Impact Music and Culture Award at the NAMM Show, being held April 13 to 15, in Anaheim, California.
The award was conceived by musician, producer, and songwriter Brian Hardgroove as an opportunity to recognize individuals who move culture through the power of music. The award will be presented at NAMM for the very first time. Chuck D will be on hand to accept the award, presented at the TEC Experience on April 13 from 6 to 7:30 p.m. The recognition comes as part of The NAMM Show's Hip-Hop@50 celebration, a curated slate of sessions and events throughout the conference that pays tribute to a genre of music that has greatly influenced culture, music, and music-making products.
"As an outgrowth of hip-hop culture, rap music has revolutionized popular music with an impact not seen since the emergence of rock and roll. One of hip-hop's most influential artists is Public Enemy's Chuck D," shared Hardgroove, Public Enemy's bassist and bandleader and founder of Resonant Alien. "I had the opportunity to watch Chuck up close and witness first-hand the impact he's had on music fans worldwide. It will be an honor for me to present Chuck with the first Impact Music and Culture Award as part of this year's TEC Experience at NAMM."
Also planned as a part of the evening's events is a music video montage of the history of hip-hop from music/video mashup creator, producer, and director, Mike Relm, and a performance by Resonant Alien, the new band featuring Brian Hardgroove and DJ Johnny Juice of Public Enemy. Additionally, awards will be given to TEC Experience finalists in 21 Technical Achievement and one Studio Design Project category, which were recently announced in recognition of the individuals, companies, and technical innovations behind the sound of recordings, live performances, films, television, video games, and multimedia.
Held on The NAMM Show Campus, the TEC Experience is a communal reception that gathers the crossroads of the industry to applaud the achievements of the researchers and developers, product designers, marketers, and innovators behind the innovations in pro audio. 
"TEC honors the pioneers, the innovators, those who have moved us forward, and the products and technologies which have advanced music-making," said Tony Baraz, a member of the TEC committee. "As we celebrate the 50th Anniversary of hip-hop, we recognize the impact that pioneers like Chuck D and others have had on music, music products, the music industry, and culture as a whole." 
Each finalist was evaluated by a group of industry experts from all facets of the pro audio and sound production industries. 
Additional notable Hip-Hop@50 events planned during the NAMM Show include an April 14 session from 5 to 6 p.m., on "Chuck D on Hip-Hop at 50." The session will be hosted by Brian Hardgroove, and presented by Black to the Future, showcasing a historical look at American music and cultural phenomenon.
On April 15, from 3 to 5 p.m., the Yamaha Grand Plaza stage will come alive with the MIDI@40 celebration showcasing a performance by Resonant Alien, the new band featuring Brian Hardgroove and DJ Johnny Juice of Public Enemy. The performance will recognize the impact that hip-hop and MIDI — as an underlying, enabling technology — have had global impact in breaking down barriers, as MIDI drum machines, sequencers, synths, and turntables are at the heart of many of the iconic records that made hip-hop the cultural phenomenon that it is today. 
The TEC Experience, MIDI@40, and Hip-Hop@50 join the return of much-loved industry events, including the Parnelli Awards and the She Rocks Awards, as well as other event gatherings and networking opportunities, including the Top 100 Dealer, Pro Audio Pool Party, Women of NAMM, and NAMM Young Professionals receptions.
Comments
comments