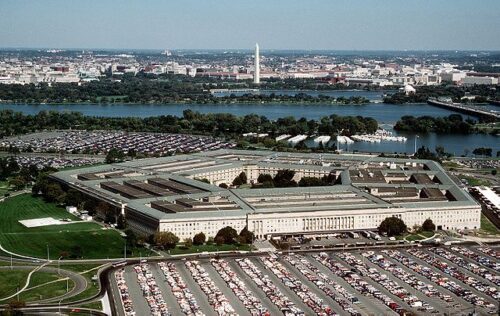 By SDCN Editor
April is Child Abuse Prevention Month, and the Department of Defense is aligning its efforts across the service branches to ensure child and teen safety in the military community.
This effort is led by the DOD's Family Advocacy Program, which develops policy and resources to prevent abuse, ensure victim safety and provide treatment for those impacted by abuse through advocacy, counseling, and educational services that promote healthy relationships and parenting.
To help prevent abuse and neglect, the DOD provides parents with community and peer support through initiatives such as the New Parent Support Program, which offers home visitation services for expectant parents and those who have young children.
The program also connects parents to Thrive, a parenting-education program. Thrive's free, interactive resources promote positive and engaged parenting, as well as stress management and healthy lifestyle practices, which helps prevent child abuse and neglect.
"Parenting is likely the most rewarding and challenging job you'll have," said Patricia Montes Barron, deputy assistant secretary of defense for Military Community and Family Policy. "When your phone is ringing, your child is crying, the dog needs to go out, and your Service member is TDY, the stress can certainly mount up. Parents can get the support they need to enjoy parenthood by using the resources and benefits provided for all phases of parenting."
The DOD's fiscal year 2021 Report on Child Abuse and Neglect and Domestic Abuse in the Military shows that neglect accounted for 52% of the reports on child maltreatment, followed by physical abuse (28%), emotional abuse (16%), and sexual abuse (4%). Every adult in the community can play a role in supporting and protecting children by supporting parents, being a trusted adult for children and teens, and reporting concerns.
Military Community and Family Policy is directly responsible for establishing and overseeing quality-of-life policies and programs that help service members, their families, and survivors be well and mission-ready. Military OneSource is the gateway to programs and services that support the everyday needs of the 5.2 million service members and immediate family members of the military community. The services can be accessed 24/7/365 around the world.
The department advises anyone with a concern to call 911 or military law enforcement if a child is in immediate danger. If a child is not in immediate danger, call the local Child Protective Services office or the Childhelp National Child Abuse Hotline at (800) 422-4453 to report neglect or abuse concerns. For more information about what to do if you think a child or teen needs help, visit Military OneSource.
Comments
comments