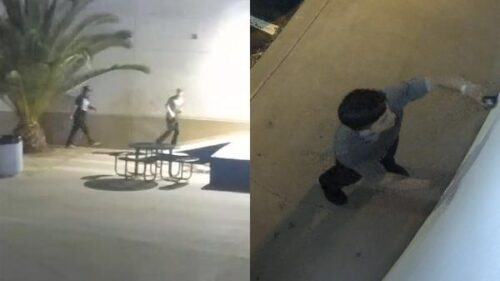 By Gina Yarbrough
Ramona, CA–Sheriff's Department detectives and San Diego County Crime Stoppers are asking for the public's assistance in identifying and locating two teenage males suspected of vandalizing several properties in Ramona.
Detectives say the incidents occurred on February 9 and 10 at Ramona High School, Ramona Elementary School, Hanson Elementary School, Ramona Boys and Girls Club, Ramona Municipal Water District, and Ramona Bike Shop. 
Damage from the vandalism is estimated at $10,000. Detectives believe the suspects may also be responsible for more unreported cases of vandalism.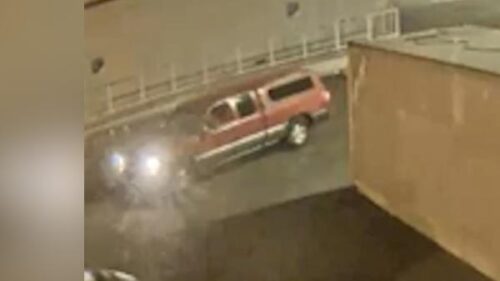 The teens were captured on surveillance video spray painting the walls, windows, and doors of the schools, and vandalizing a van, and a wall outside of Ramona Bike Shop. 
The suspects were seen driving away in a red pickup truck with silver trim that had an extended cab and a red camper shell.
Anyone who recognizes the suspects in the surveillance video or has any information on these incidents can contact Detective Babcock at (760) 738-2418.
You can also call the Crime Stoppers anonymous tip line at (888) 580-8477. You may be eligible for up to a $1,000 reward for information that leads to a felony arrest.
Comments
comments