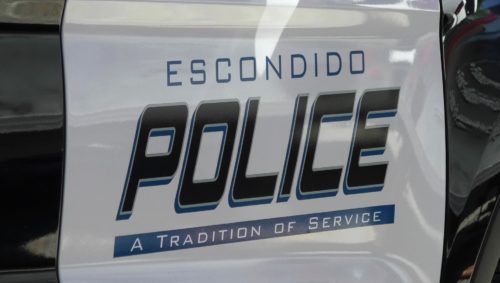 By Gina Yarbrough
Escondido, CA–A man was fatally shot Sunday following a physical altercation with other people in a flood control channel in Escondido, police said.
Escondido Police Dispatch Center received multiple 911 calls around 5:45 p.m. of gunshots heard in the area of the channel at Hickory Street.  
Officers arrived minutes later and found a Hispanic male suffering from gunshot wounds. Paramedics arrived and took the victim to Palomar Medical Center where he succumbed to his injuries and was pronounced dead at the hospital around 6:45 p.m. 
According to the Escondido Police Department, witnesses told police that they had seen a group of people fighting in the flood control channel before hearing gunshots. 
The suspects involved in the shooting are still at-large. The identity of the victim is still unknown pending notification of the family.
Anyone with information on the incident can contact Detective Mayfield at (760) 839-4926.
Comments
comments