Oceanside police seek information on shooting death at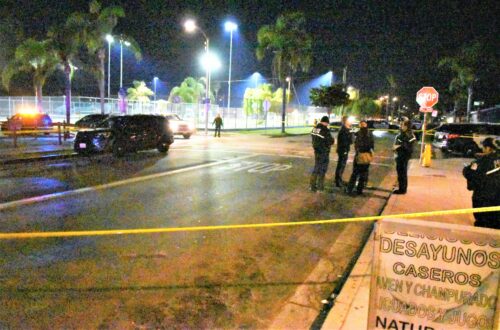 By SDCN Staff
Oceanside, CA–The Oceanside Police Department is asking for the public's assistance with information connected to Friday's shooting death of a man at Chavez Resource Center. 
Oceanside Police responded around 4:08 p.m. to multiple calls of a man spraying graffiti at the Chavez Resource Center located at 605 San Diego Street. As officers responded additional calls were received that the man had moved to the corner of Bush Street and San Diego Street where he was seen defacing the wall of a business with more graffiti. Shortly, additional calls were received of shots fired in the same area. 
When officers arrived on the scene they located a deceased Hispanic male adult who had sustained multiple gunshot wounds.
The victim's identity is currently withheld, pending the notification to next-of-kin. 
The homicide investigation is active and ongoing. 
Anyone who has information on the incident can contact Detective Torres at (760) 435-4790 or email jetorres@oceansideca.org. Witnesses may also provide information anonymously through the Anonymous Tip Line at (760) 435-4730.
Comments
comments