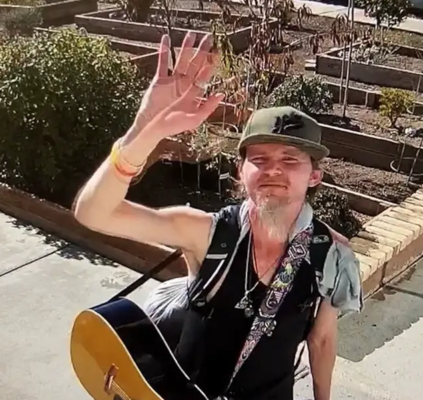 By Gina Yarbrough
Lemon Grove, CA–The Sheriff's Department announced the arrest of a suspect in connection with an arson at a long-term residential treatment facility on November 19 in Lemon Grove.
On December 11, a detective with the Sheriff's Bomb and Arson Unit arrested 37-year-old Darrell Allen Yancey in El Cajon.
On December 8, the Sheriff's Department issued a news release and surveillance video asking for the public's help in identifying a suspect in an arson at the Kiva Learning Center for Women and Children located within the McAlister Institute in the 2000 block of Skyline Drive. 
Numerous tips from the public came in which helped detectives identify and locate the suspect.
Yancey has been booked at the San Diego Central Jail on several arson-related charges. 
The arson incident occurred just after 12 noon in the 2000 block of Skyline Drive at the long-term residential treatment facility, the San Diego County Sheriff's Department stated in a news release.
Surveillance video showed a man preparing and lighting material near the lobby of the facility.
A staff member saw the fire and called another staff who quickly extinguished the flames. No one was injured and the fire caused minimal damage to the lobby door. 
Comments
comments