County's new 'Getting to Zero' free app provides HIV resources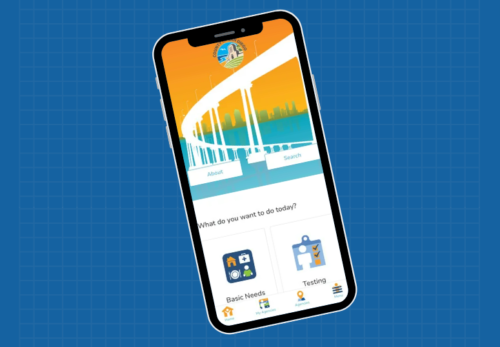 By SDCN Editor
San Diego, CA–The County of San Diego's Public Health Services, in collaboration with 2-1-1 San Diego, has launched a new free app to help San Diego residents find HIV resources like testing sites and treatment providers.
The "Getting to Zero Mobile" app was developed to increase access to HIV, STD, and hepatitis-related information for individuals living with HIV, or at risk of contracting the disease, County health officials said.
People using the app can search from their mobile phones for service providers based on their location or needs. It can also provide information about transportation routes, food, housing, other available services, and resources. It is available in multiple languages.
"Public Health Services has been dedicated to equity and innovation with Getting to Zero since launching the campaign more than seven years ago," said Wilma Wooten, M.D., M.P.H., County Public Health Officer. "I'm excited about this new app and encourage people to download it and share it with others so we can continue our journey toward ending HIV infections."
A new Getting to Zero Resource Guide is also available online and in print versions in English and Spanish. 
"HIV is highly preventable and treatable. The new Getting to Zero App is another way that we are working to lower barriers and increase access for people to receive the care they need," said Patrick Loose, County Public Health Services Chief of HIV, STD and Hepatitis Branch. "The app is also integrated with 2-1-1 San Diego, putting a wealth of information at people's fingertips."
The Getting to Zero app is available for download in the Apple App Store and Google Play.