Escondido police arrest felon at Distracted Driver detail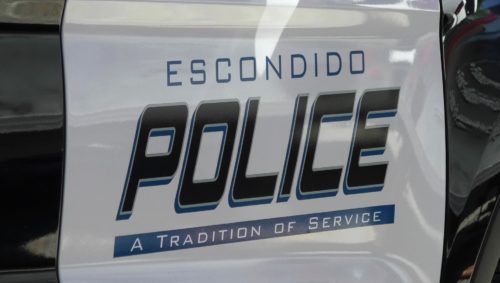 By Gina Yarbrough 
Escondido, CA–Escondido police arrested a felon in possession of a firearm Friday while conducting a distracted driver detail in the city, authorities said. 
Gerardo Antonio Sambrano, 31, of Escondido faces 11 felony charges after an officer discovered a loaded firearm in a vehicle in which he was riding. He was booked into the county jail.
Officers also issued 104 citations for distracted driving violations and other vehicle code violations that are leading causes of crashes, the Escondido Police Department said.
Under current law, drivers are not allowed to hold a phone or electronic communications device while operating a vehicle. This includes talking, texting, or using an app. Using a handheld cell phone while driving is punishable by a fine. Violating the hands-free law for a second time within 36 months of a prior conviction for the same offense will result in a point being added to a driver's record.
"A driver's focus should be on the road, not their phone," Escondido Chief of Police Ed Varso said. "That text, phone call, email or social media post is not worth the risk to yourself and other people on the road."
Escondido police say motorists should pull over to a safe parking lot for calls, or program directions on their phones. Before driving, motorists can either silence their phone or put it in an unreachable location
The Escondido Police Department will hold another distracted driving enforcement operation on February 10.
Funding for the program is provided by a grant from the California Office of Traffic Safety through the National Highway Traffic Safety Administration.
Comments
comments