FEAM Aero launches new line station at San Diego Airport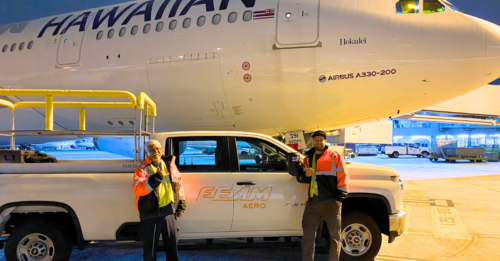 By SDCN Editor
FEAM Aero, the largest leading provider of aircraft line maintenance services in the United States, has added another line station to its portfolio.
he newest location at San Diego International Airport increases the company's global footprint from 51 to 52. 
"As FEAM Aero continues to expand we are strategically focusing on our customers' needs and demands," said Scott Diaz, VP of Business Development for FEAM Aero. "San Diego International Airport plays an instrumental role in our growth plans for the Southern California region. We are dedicated to providing substantial support to our loyal customer base in that area." 
With operations that began on May 1, the new location will provide several new full-time high-earning job opportunities with FEAM Aero, with the expectation that the number of openings will double by the end of 2023. 
Operations at the airport will support the A330 platform, a common and growing platform in the passenger and freighter configuration. Capabilities at the location will include Line Maintenance and On-Wing AOG Support with plans to expand support on additional aircraft types.
"FEAM Aero's presence at SAN will make us the largest independent 3rd party line maintenance provider for the A330 fleet in the US," said Jim Kimball, VP of Technical Operations for FEAM Aero. "We expect to continue to grow this capability in years to come, to further solidify our role as a leader in the MRO service provider space."  
Comments
comments