Padres hosts practice gameday event for individuals with autism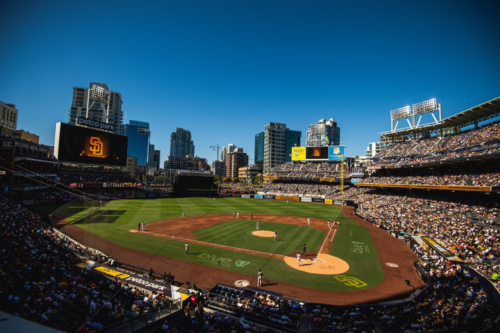 By SDCN Editor
San Diego, CA–The San Diego Padres are inviting members of the Autism Society San Diego to Petco Park on Sunday for their second annual gameday attendance practice day.
The event gives families with an individual on the autism spectrum the opportunity to expand their knowledge around the ballpark before the baseball season starts.
The Padres are aware of and sensitive to the challenges that individuals with autism or anxiety often experience leading up to and during the gameday. By supporting the Autism Society San Diego's mission statement of "empowering everyone in the autism community," the Padres are helping guide families through the processes that would be happening on gameday from learning about the "sensory bags" that are available to order the fan favorite hot dogs and sodas at Ballpark Eats to the "quieter space" in the Hall of Fame section in Palm Court Plaza. This exciting event is meant to walk through the stadium in safe ways that resonate with individuals on the spectrum while easing the fears of the families.
"For many in San Diego, baseball is about spending quality family time," says Autism Society San Diego president Dustin Tracy. "Speaking with families members after last year's event, many felt better prepared to attend a game and were grateful to have an opportunity to practice various stadium experiences before buying their gameday tickets."
"The Padres strive to create a welcoming environment for everyone who visits Petco Park," said Erik Greupner, Padres CEO. "Through Behind the Scenes with ASSD, we can directly connect with families that include an individual on the Autism spectrum to help alleviate any sensory concerns that would otherwise discourage them from experiencing the ballpark. It is our hope that this event encourages future visits to Petco Park within the Autism community that lead to lasting family memories around Padres baseball."
Comments
comments