Suspect in San Diego Central Library fatal shooting arrested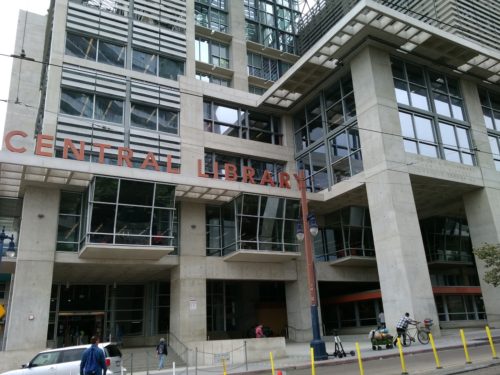 By Gina Yarbrough
San Diego, CA–San Diego police arrested Thursday a suspect in connection with two shootings, one fatal at the Central Library in downtown San Diego.
The suspect, 21-year-old Kenneth Cheney, was taken into custody at 2:45 p.m., Cheney was located in the area of University Avenue and the I-15 Freeway. Detectives are in the process of booking him into County Jail for multiple charges related to the shooting, including murder.
On Tuesday, around 12:17 p.m., the San Diego Police received a call of gunshots at the Central Library at 330 Park Boulevard in the East Village neighborhood of San Diego. 
Officers arrived at the scene and found two Black males suffering from multiple gunshot wounds in the plaza in front of the library. They began rendering aid to the victims. Paramedics arrived and transported one of the males to a local hospital. The 24-year-old victim is in treatment for at least one gunshot wound to the lower part of his body. He is expected to survive his injuries. His name was not released. The other male, 20-year-old Trey Walker, died at the scene from at least one gunshot wound to the torso.
According to San Diego police, there was an altercation at the entrance of the library where a group of people, including the victims, confronted the suspect over a stolen backpack. During the confrontation, the suspect produced a handgun and fired at the victims striking them. 
Anyone with information regarding this incident is encouraged to call the Homicide Unit at (619) 531-2293 or Crime Stoppers at (888) 580-8477.
Comments
comments